Military service members and veterans interested in buying a home can take advantage of VA home loans offered through the Department of Veterans Affairs. They have resources to assist military personnel and veterans with low or zero-down payment loans. With flexible options, including fixed-rate and adjustable-rate mortgages, individuals with military experience can become homeowners.
VA home loans allow buyers to finance 100% of the home's purchase price. They don't require a down payment. However, buyers must still qualify for the loan through traditional means, such as credit score and ability to pay. Individuals in a difficult financial situation may need to pay down debt or set money aside to qualify.
Homebuyers may be responsible for closing costs, including paying lawyers to complete paperwork and recording the title. You can negotiate closing costs with the seller in some cases. Your realtor can help with this process.
VA home loans work similarly to other mortgages. The buyer makes a written offer with conditions like price, closing costs, and contingencies. They must go through the mortgage approval process; however, the Department of Veterans Affairs will require that the home meets specific habitability requirements to qualify for a VA loan. The VA will send a home inspector and appraiser to ensure the home meets all requirements.
The VA home inspection may delay the buying process, mainly if the house requires repairs. It's essential to note that problems do not mean you can't get a VA loan. Once the seller completes repairs, the process can continue. The VA also offers a limited number of home loans for properties requiring renovations.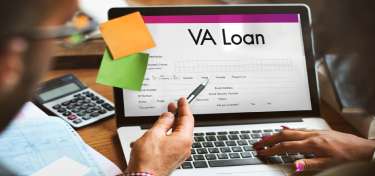 You can buy a home with no money down
15-, 20-, 25-, and 30-year fixed-rate terms are available
You may qualify for a five-year adjustable-rate mortgage
Jumbo VA loans are an option
Veterans currently holding VA loans may qualify for VA Streamline Refinancing with flexible documentation requirements and reduced funding fees
You won't pay monthly private mortgage insurance (PMI)
The US Department of Veterans Affairs governs VA loans
You can pay off your mortgage at any time with no penalties
Contact our mortgage specialists to get the best answers if you have questions about VA loans.
**All East Mortgage Advisors, LLC is not affiliated with or acting on behalf of or at the direction of FHA, VA, USDA, or the Federal Government.