FHA home loans offer programs allowing individuals to buy homes with lower down payments. They are government-issued loans with flexible options. Many first-time homebuyers struggle to save an appropriate down payment. FHA home loans can help these individuals buy their dream home without saving a significant down payment.
The US Federal Housing Administration backs FHA loans. Banks and credit unions provide individuals with these mortgage loans with a lower down payment requirement. Some buyers can purchase their dream home with as little as 3.5% down instead of 20%.
When home buyers turn to conventional mortgages with a lower down payment, they must pay private mortgage insurance (PMI) to protect the lender if the buyer can't make payments. PMI remains on the loan until the equity reaches 20%. FHA loans require this mortgage insurance, regardless of the down payment size. Individuals should expect additional scrutiny when borrowing under the FHA program.
What does an FHA loan require?
FHA loans require the same documents as any mortgage loan. A prospective lender will need your employment history, debt-to-income ratio, and a home appraisal. However, there are additional stipulations. You must have at least 3.5% of the purchase price. If your credit score is below 580, the lender may require a higher down payment. FHA loans only apply to purchasing a primary residence.
A lender offering FHA loans will have lower credit requirements as long as the buyer can demonstrate financial responsibility. Lenders review each application and may request additional documentation. However, they often work with buyers with a short credit history or low scores to help them secure a home.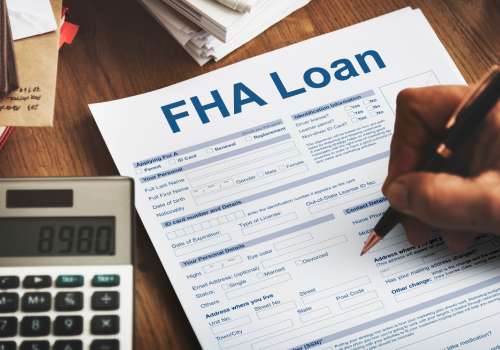 Pay 3.5% as a down payment for purchasing a home, rather than the typical 20%
Fixed-rate mortgages with 15-, 20-, 25, and 30-year terms
5-year adjustable-rate mortgages may be available
You can pay off your balance at any time with no penalties
If you have questions about FHA home loans, talk to one of our mortgage specialists to help you decide.
**All East Mortgage Advisors, LLC is not affiliated with or acting on behalf of or at the direction of FHA, VA, USDA, or the Federal Government.